Most writers will tell you that it's challenging enough to write well in their native language, let alone attempting it in another. Yet a number of well-known authors have done just that, in many cases writing not only well but brilliantly, in a language that was not their first.
There's a name for these writers: exophonic. The word derives from Greek–exo in Greek means "outside"; phonic means "voice." The University of Warwick in the United Kingdom even offers a course on it, called "Exophony, or Writing Beyond the Mother Tongue."
One for the Russian road
Vladimir Nabokov (1899-1977) is one of the best known. As the child of an aristocratic household in Russia before the communist revolution, he spoke not just Russian but also French (as did many Russian elites) and English. He described himself as "a perfectly normal trilingual child in a family with a large library."
Later, as an exile in America, he wrote initially in Russian but reached a point where, as he told an interviewer, he felt he had "to abandon my natural language, my natural idiom" for what he called "a second-rate brand of English."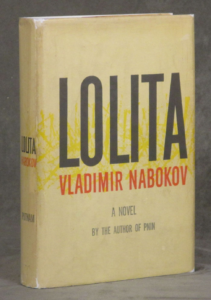 Of the nine books that Nabokov wrote in English, it was the fourth that catapulted him into the iconosphere. Lolita sold 100,00 copies in its first fortnight of publication in 1958, and quickly came to be considered a classic of American literature and one of our most famous—or infamous—road trip books. Ironically Nabokov didn't drive, but he did hang out on city buses, eavesdropping on kids' conversations to pick up their American slang.
On the road avec Jean Louis
Another classic American road trip story was the work of a French-Canadian named Jean Louis Kirouac. Most readers know him as Jack Kerouac (1922-1969), the author of On the Road. Although he was from Lowell, Massachusetts, he spoke only French until he was 6 (actually, he spoke joual, a dialect of Québécois).
He started his most famous work in French, then started again—and finished it—in English. But he still wrote other novels and poems in French, and in later years migrated back to his first language. "Sé dur pour mué parlé l'Angla," he wrote (in joual) in 1951. "It's hard for me to talk English."
A Dickens of a journey
Another writer more comfortable writing in French was Józef Teodor Konrad Korzeniowski (1857-1924). French was his second language, after Polish, and he picked up much of it as a 16-year-old who went to Marseilles to become a sailor.
He maintained that "l'Anglais m'est toujours une langue étrangère"—"English to me is always a foreign language." But try telling that to readers of Heart of Darkness, by Joseph Conrad (his Anglicized name), which he wrote in his third language. And if there are elements of Conrad's epic storytelling that seem almost Dickensian, it's because the very English Charles Dickens was one of Conrad's fiction-writing heroes.
As he labored in English, Conrad may have felt at times like a character out of Dickens. As Professor Steven G. Kellman, the editor of Switching Languages: Translingual Writers Reflect on Their Craft, wrote, Conrad described it as unforgiving hard work. "I had to work like a coal-miner in his pit, quarrying all of my English sentences out of a black night."
Prophetic
Kahlil Gibran (1883-1931) had no formal education until he was 12; his family was living with myriad other Syrian immigrants in the South End of Boston, having emigrated from Lebanon. That's when the Arabic-speaking Khalil (the actual spelling of his name, before coming to America) learned English.
He wrote at least six books in English, with his American friend and patron, Mary Haskell, editing them before his publishers did. To do so, she tried to learn Arabic so she could better understand Gibran's thinking.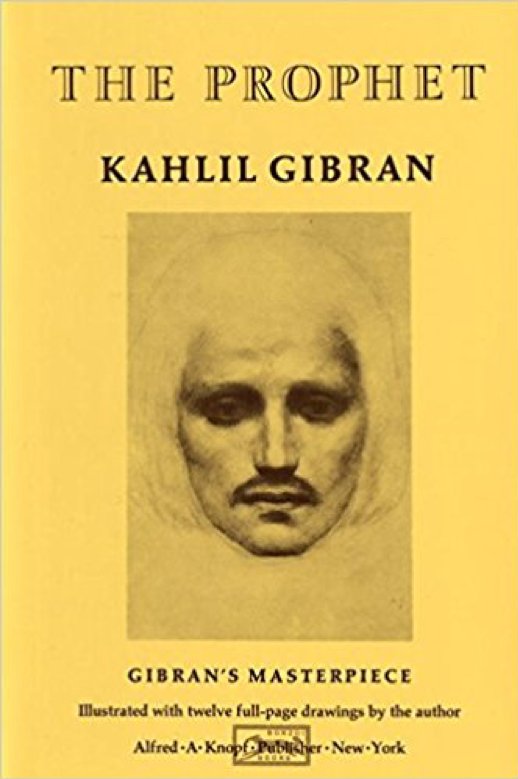 Gibran's most famous work, composed in English, is the collection of his hypnotic prose poems on life's passages, The Prophet. Published in 1923, the book has sold four million copies in the United States and is still in print. It can also be read in 40 other languages.
Going home again, through another language
Khaled Hosseini (b. 1965) learned English at about the same age as Gibran. He was 15 when his family emigrated from Afghanistan, and was fluent in English within a year. He has chosen to write all his novels (thus far) in English. Both The Kite Runner and A Thousand Splendid Suns, his best known works, are novels set in his homeland, as is And the Mountains Echoed.
Another contemporary author who writes in an adopted language about her native country is the novelist Edwidge Danticat (b. 1969). Originally from Haiti, Danticat was born to Creole and schooled in French. She, too, was 12 when she started to speak English, and finds it to be, as she once described it, a "neutral" language for writing.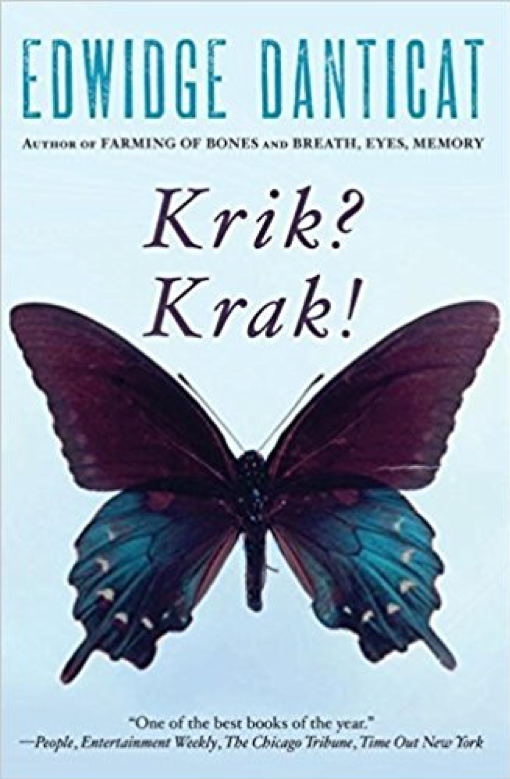 Even so, as she recounted in Conversations with Edwidge Danticat, "Creole, more than French, is always behind the English I am writing. My characters are speaking in Creole and in my mind I do a simultaneous translation as I am writing." Krik? Krak!, her collection of short stories about Haiti, was written in English, but then translated (back) to Creole for Haitian radio stations.
Leaving English for other linguistic shores
While these writers all made English their other language, some well-known native-English-speaking writers have chosen an other language as well.
Samuel Beckett (1906-1989), the Irish playwright, felt most at home writing in French. Thus, before there was a Waiting for Godot, there was first En Attendant Godot. Writing in French made him a better writer, he said, his prose more streamlined. Beckett equated departing from his mother tongue to tearing off a veil.
No doubt one of Beckett's literary antecedents, the Irish playwright, novelist and poet Oscar Wilde (1854-1900), would have approved. One of the plays he wrote was also in French: Salomé.
Perhaps the most well-known contemporary writer who has turned from her native English is Jhumpa Lahiri (b. 1967), whose first book (in English), Interpreter of Maladies, won the Pulitzer Prize for fiction in 2000.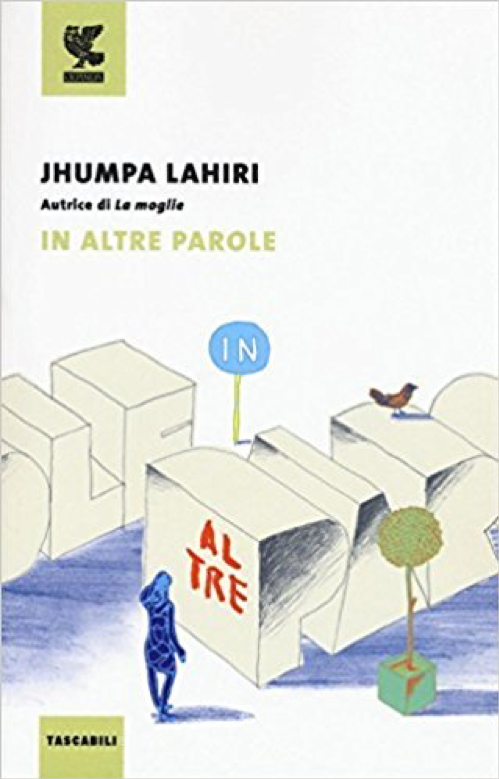 She was already bilingual—Bengali and English—although not biliterate. She neither read nor wrote Bengali. Then on a trip to Florence after college, she fell in love with Italian, despite its having no point of cultural reference for her. But it offered her something else.
"I can demolish myself, I can reconstruct myself," she said in an interview with NPR. Writing in Italian signals "the first time I really feel the freedom to express myself as I want to."
She told her story in the book In Altre Parole (In Other Words), published as a dual-language edition in 2016. Lahiri wrote the Italian but was not the one who translated that into English.
Speak, other language
Exophonic writers come to their work and their other language for many reasons, with various levels of comfort and ambivalence. Theirs is an extraordinary talent, but what it speaks to can resonate with all of us aspiring to or achieving bilingualism.
It could be that the languages we embrace the most are the ones that embrace us—that make it possible for us to express something more compellingly, and with great relish. Different languages speak to us in singular ways, strengthening the power to inject more meaning into our thoughts, enriching the rewards of conversation. Perhaps an other language dwells within us all.
Footnote: A new American book award for works in translation
One reason some exophonic writers choose English as their other tongue is, quite simply, that it makes their books more readily available in the United States. Works in translation have not been high on the American literary radar, but that's starting to change.
The National Book Foundation announced that starting in 2018, a new award will join the roster: an award for a work of fiction or nonfiction translated into English and published in the United States.
The Foundation's mission is to celebrate the best literature in America among an ever-expanding audience. In making the announcement of the new translation award in early February, the Foundation's executive director, Lisa Lucas, said, "We are a nation of immigrants, and we should never stop seeking connection and insight from the myriad cultures that consistently influence and inspire us. We want American readers to deeply value an inclusive, big-picture point of view, and the National Book Award for Translated Literature is part of a commitment to that principle."
Some inside scoop for you—Steve Leveen, America the Bilingual's founder, was one who championed this new award category. Steve was a National Book Foundation board member for a dozen years and stepped off in 2018.
– Mim Harrison