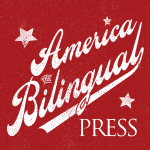 Announcing
The groundbreaking book that a leading language advocate calls
'a must-read for our times' *
WHAT IF EVERYONE IN AMERICA SPOKE ENGLISH AND ANOTHER LANGUAGE?
In America's Bilingual Century, Steve Leveen reveals an America on the cusp of an invigorating new direction: embracing bilingualism as the path to a stronger, healthier nation, one that is both more compassionate and globally competitive.
* Guadalupe Valdés, Ph.D., Bonnie Katz Tenenbaum Professor of Education, Stanford University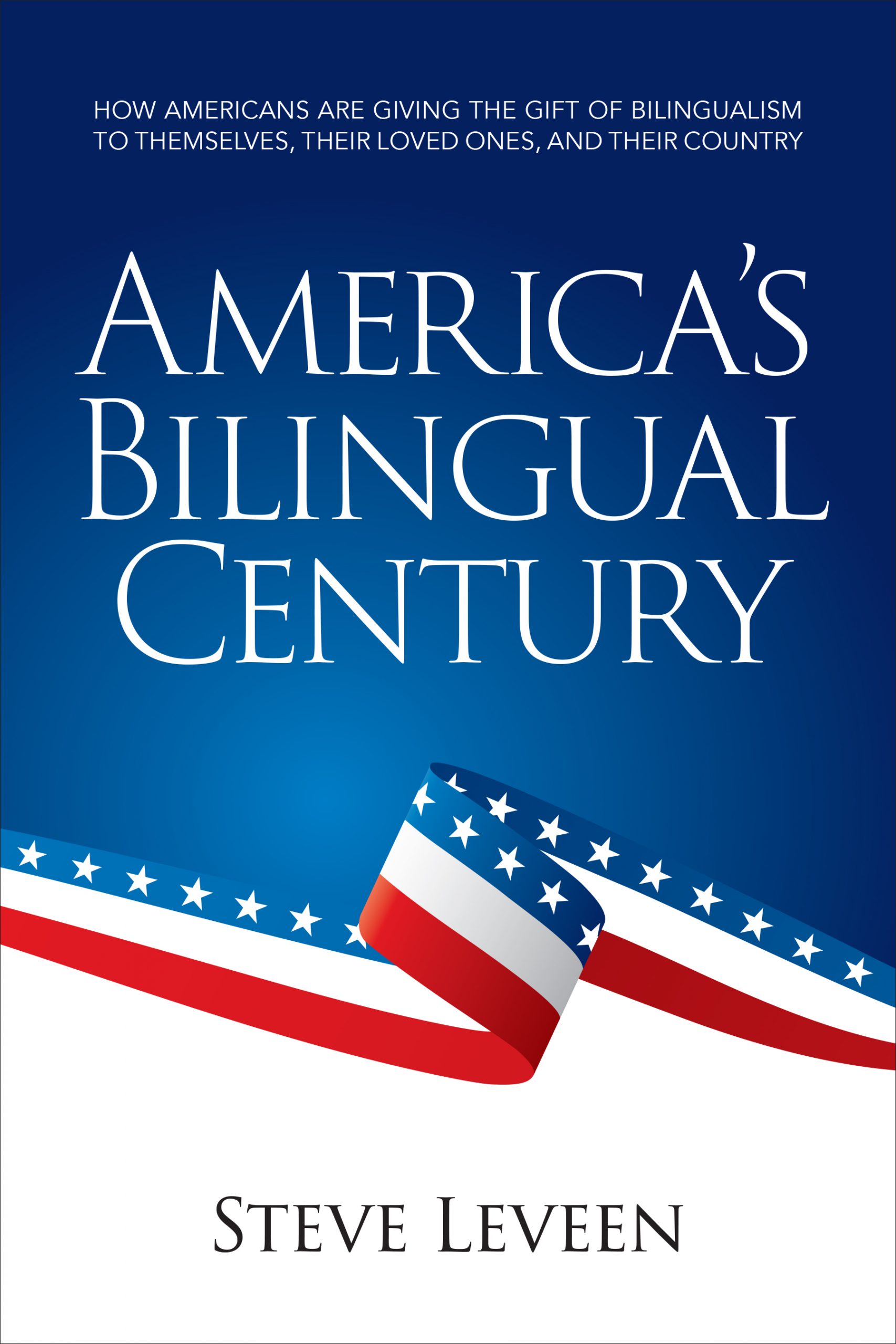 "Well-researched…clearly demonstrates the advantages of learning a second language."
AudioFile magazine
"An interesting and motivating book, full of reflections on language learning based on the author's personal experience as an adult language learner."
STEVE KAUFMANN
Cofounder of LingQ and author of "The Way of the Linguist"
"One of the most authentic books I've ever read. And while there is a lot here to help readers and/or their children learn a dual language, what elevates this book is its vision for an America strengthened by bilingualism."
CYNTHIA BARNETT
Author of "The Sound of the Sea" and "Rain: A Natural and Cultural History"
"As an author, immigration attorney, and immigrant to the United States, I have a great appreciation for the research and hard work it took to bring this book to life. America is a nation of immigrants. Leveen reminds us that our diverse languages, and thus our diverse backgrounds, make us a stronger nation."
Tahmina Watson
Creator of the "Tahmina Talks Immigration" podcast and author of "The Startup Visa"
"Steve's book can help language learners get over their shyness and succeed on their own bilingual journeys."
Luis von Ahn
CEO and cofounder of Duolingo, Professor at Carnegie Mellon University, MacArthur Fellow
"Curl up with America's Bilingual Century to get answers to the questions people REALLY have about language. How can you really learn another one? How hard will it be? Do I really need to? Leveen ladles out wise and witty answers."
John McWhorter
Columbia University professor of linguistics, "Lexicon Valley" podcast host, and author of 10 books on language
"I have had a strong interest—as well as fear—of learning Hebrew. Steve's book has shown me that my fears were simply myths that I could overcome."
Philip Pizzo, MD
Founding Director of the Stanford Distinguished Careers Institute and former Dean of the Stanford School of Medicine
"I love this book. It is personal and also highly practical. It equips individuals for a richer, more satisfying life—and is a guide for communities to do the same. This is a book I hope people of all generations read."
James Fallows
Coauthor of the bestselling "Our Towns" and writer for "The Atlantic"
"Seeking purpose? Steve Leveen's eloquent new book makes a compelling case for bilingualism, then makes it easy to get started at any age. Inspiring, practical—and a joy to read!"
Marc Freedman
CEO of Encore.org and author of "How to Live Forever: The Enduring Power of Connecting the Generations"
"As Steve shows in this important book, bilingualism opens up so many doors in life. I would not be doing business in Europe and Latin America were it not for my interest in developing my Spanish and French."
Michael Masterson [Mark Ford]
Bestselling author of "Ready, Fire, Aim"
"A well-written, attention-grabbing journey into polyglot life."
Kirkus Reviews
Book Review Magazine
"Steve's authentic style, stories and substance provided me a new level of inspiration and understanding. There are lessons here for all of us."
David Allen
International bestselling author of "Getting Things Done"
"America's Bilingual Century will continue to inform its lucky readers for decades to come. It is the definitive work on this very interesting topic."
Bob Heckart
Advisor to organizations addressing homelessness
"Forget any predispositions you have about this topic. Read this masterful treatise on bilingualism. You'll be a better human being…in any language."
Andrea Syverson
Author of "BrandAbout" and "Alter Girl"
"Spoiler alert: this book is really about a changing world, and constitutes your invitation to its most hopeful possibilities. Don't miss the adventure."
Jeff Brenzel
Spanish newbie, Lecturer in Humanities and former Dean of Admissions, Yale University
"Personal yet profound, thoughtful yet entertaining, individual yet universal."
Dori Jones Yang
Author of "When the Red Gates Opened: A Memoir of China's Reawakening"
"Steve Leveen is a gifted storyteller and a meticulous researcher."
Rosemary G. Feal
Executive Director Emerita, Modern Language Association
"By far the most engaging, informative, and fascinating book on learning a new language ever written."
Tom Morris
Chair of the Morris Institute for Human Values and national bestselling author of "Plato's Lemonade Stand: Stirring Change into Something Great"
"Bilingualism makes us stronger! Steve Leveen clinches the case and points the way to success."
Russell A. Berman
Walter A. Haas Professor in the Humanities, Stanford University, and past president of the Modern Language Association
"This is a book I'd recommend to every leader who wants to be part of the future."
Doug Rauch
Founder of Daily Table and former president of Trader Joe's
"An inspiring and enlightening exploration of bilingualism, asking and answering all the right questions. Also, it reads like a charm."
Gaston Dorren
Author of "Lingo" and "Babel"
"For any parent, this is a cogent and compelling argument for running–not walking–to your local school system and advocating for K-12 language learning. Your children deserve this!"
Marty Abbott
Former executive director of ACTFL (American Council on the Teaching of Foreign Languages)
"Bilingualism will continue to be the norm for human societies, so we should try to optimize it. This deep, engaging book shows how to do that with intelligence and heart."
Kevin Kelly
Author of "The Inevitable" and Senior Maverick for Wired Magazine
"A warm, winning book from the most motivated—and motivating—of students."
Stacy Schiff
Pulitzer Prize-winning author of "A Great Improvisation" and "Cleopatra"
"America's Bilingual Century is both inspired and inspiring. Full of wit, powerful stories, and genuinely helpful tips, this highly readable book could not be more timely. Read this book and be transformed!"
Amy Chua
Yale Law professor and author of "Battle Hymn of the Tiger Mother" and "Political Tribes: Group Instinct and the Fate of Nations"
"As Steve Leveen reminds us, bilingualism is a benefit to all who live here and a gift to the next generation."
Allan Goodman
President of the Institute of International Education
"Steve not only shows us why we thrive with another language but gives us the roadmap to get there."
Kevin Salwen
Former Wall Street Journal editor and coauthor, "The Suspect"
"Steve Leveen shows how we can step up our own personal development while at the same time take a deeper responsibility for our nation's role in the world."
John P. Mackey
Cofounder and CEO of Whole Foods Market and author of "Conscious Leadership"
"To speak in another tongue is one of the most magical, jubilant, and gratifying of all human experiences. This wonderfully well-researched book provides a guide to that fulfillment."
Calvin Sims
Executive Vice President of Standards and Practices, CNN
"Timely, smart, and refreshingly practical."
David Kennedy
Pulitzer Prize-winning historian and Stanford Professor of History Emeritus
"A marvelous Baedeker guide to everything you need to know about becoming bilingual—both how to go about it and why you should."
Ken Wallach
Executive Chairman, Central National Gottesman Inc., and Member of the American Academy of Arts and Sciences' Commission on Language Learning
"America's Bilingual Century takes in the full sweep of all things bilingual. For someone embarking on a similar journey, this is a fabulous guide to follow."
Ben Eason
Publisher and Editor of "Creative Loafing" and member of YPO
How To Live Large by Living in More Than One Language
A book that banishes myths and explores possibilities

Scientists have shown bilingualism to be brain-changing. It can also be life-changing.
In America's Bilingual Century, author Steve Leveen takes you on a journey of reinvention—of yourself, your children, and the country—that takes place when we embrace bilingualism.
You'll find in this book both practical advice and artful wisdom.
For adults who've never mastered a second language and believe they never can, Steve debunks myths, reveals the good news on improved teaching methods, and shares some of the learning techniques that work well for adults.
For parents, he shows the decisive advantage that bilingual children have—not just in language class, but with all their learning. He also takes parents on a cross-country tour of dual language immersion programs, which may well be the future of education in America.
For every American, he takes us back into our history, exploring why a country that contained many languages at various periods is ready to be that country again…but better. Then he re-imagines for us how an America of flourishing bilingualism might look, sound, and feel.
Is bilingualism in our country's future? Is it in yours? It just might be after reading this thought-provoking, eloquent, and heartwarming book by an aspiring American bilingual.
Read The Full Kirkus Review
An author in the act of becoming bilingual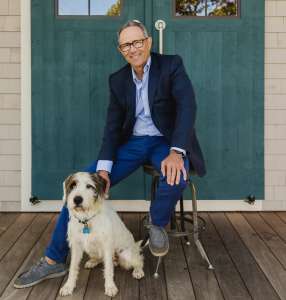 Steve with Chet, the bark-lingual mascot of America the Bilingual.
                                                                                                         Photo by Kimberly B Wogan, pinkhouseproduction.com
Steve came to bilingualism in 2008, gradually at first, and then with a fervor for his "adopted" Spanish.
Steve quickly realized that embracing another language was more than simply something good to know. As a fellow of Harvard's Advanced Leadership Initiative, he pledged to advance the cause of bilingualism in America as a way to build a stronger, healthier country.  For this book, Steve interviewed some of the leading minds on language at both Harvard and Stanford, where he spent a year participating in its Distinguished Careers Institute.
His America the Bilingual project features a storytelling podcast that reports on bilingualism in America. He is well seasoned in successfully championing causes, having served on the board of Conscious Capitalism as well as the National Book Foundation, where he was instrumental in creating the foundation's newest award for translated books.
As the former CEO of Levenger, Steve sold reading products while celebrating something deeper: the inestimable value of literacy. Now he has widened the aperture, to focus on biliteracy and bilingualism. From book love to language love—following his first book, The Little Guide to Your Well-Read Life, he now brings readers America's Bilingual Century.
Steve's Presentations
Please contact us if you'd like to schedule Steve for an event.
Enjoy recordings of some of Steve's presentations on the VIDEOS + page.

May 12-13, 2023 — Keynote speaker, Yale University Consortium for Language Teaching

December 8, 2022 — "How and Why Older Adults Are Learning Languages," https://iliretirement.org/

November 15, 2022 — University of California, Berkeley, Guest Lecturer, Applied Linguistics class of Dr. Zehlia Babaci-Wilhite

November 8, 2022 — Lynn University, Doing Business in the Global Arena. Presentation to bilingual class (English/Spanish).

November 2, 2022 — University of San Francisco, Guest Lecturer, Multilingual Engagement class of Dr. Zehlia Babaci-Wilhite

April 13, 2022 — University of San Francisco, Guest Lecturer, Multilingual Engagement class of Dr. Zehlia Babaci-Wilhite

March 15, 2022 — 'The Mystery, History and Majesty of American Bilingualism: A Data Story.' Lynn University Celebration of Nations Week, https://lynn.libcal.com/event/8903596

February 17, 2022 — Global Seal of Biliteracy C.R.E.D. 2022, 'The Mystery, History and Majesty of American Bilingualism' and 'Where Bilingualism Can Take You in the World,' https://theglobalseal.com/cred-2022

December 8, 2021 — 'How and Why to Raise Bilingual Children,' Parenting Network of YPO, a global leadership network of CEOs

October 26, 2021— 'Bilingualism Is an Instrument of Positive Social Change,' parents and teachers at El Velero dual language school- On VIDEOS+

May 6, 2021– A morning with Steve Leveen in conversation with Fabrice Jaumont, on America's Bilingual Century- On VIDEOS+

March 20, 2021– Books & Books- Steve Leveen in Conversation with CNN's Calvin Sims- On VIDEOS+

December 21, 2020– Global Seal of Biliteracy Conference- On VIDEOS+
A Road Map for Reading America's Bilingual Century

The journey to bilingualism sets you on a road that's filled with all kinds of interesting routes to follow. Think of this book as a road map that shows you these many directions.
If you're aspiring to be bilingual or just mulling the idea, you'll probably want to start from the beginning and follow the route in Part One, "Practical Advice for Grownups."
Read An Excerpt
If you're the parent (or grandparent, or doting friend) of young children, you'll most likely want to head straight for Part Two, "How to Raise Children as Bilingual, Even if You're Not."
Read An Excerpt
If you're curious to know how Americans have viewed bilingualism at different points in our history—and why—set your GPS for Part Three, "Twelve Language Myths Americans Are Busting."
Read this book as if you were embarking on the classic American road trip. Pick the direction you want to take as you begin your journey, and linger in the spots that beckon. But remember to explore the side roads, too, places you hadn't considered or didn't know much about. As Jack Kerouac might say, "there's nowhere to go but everywhere."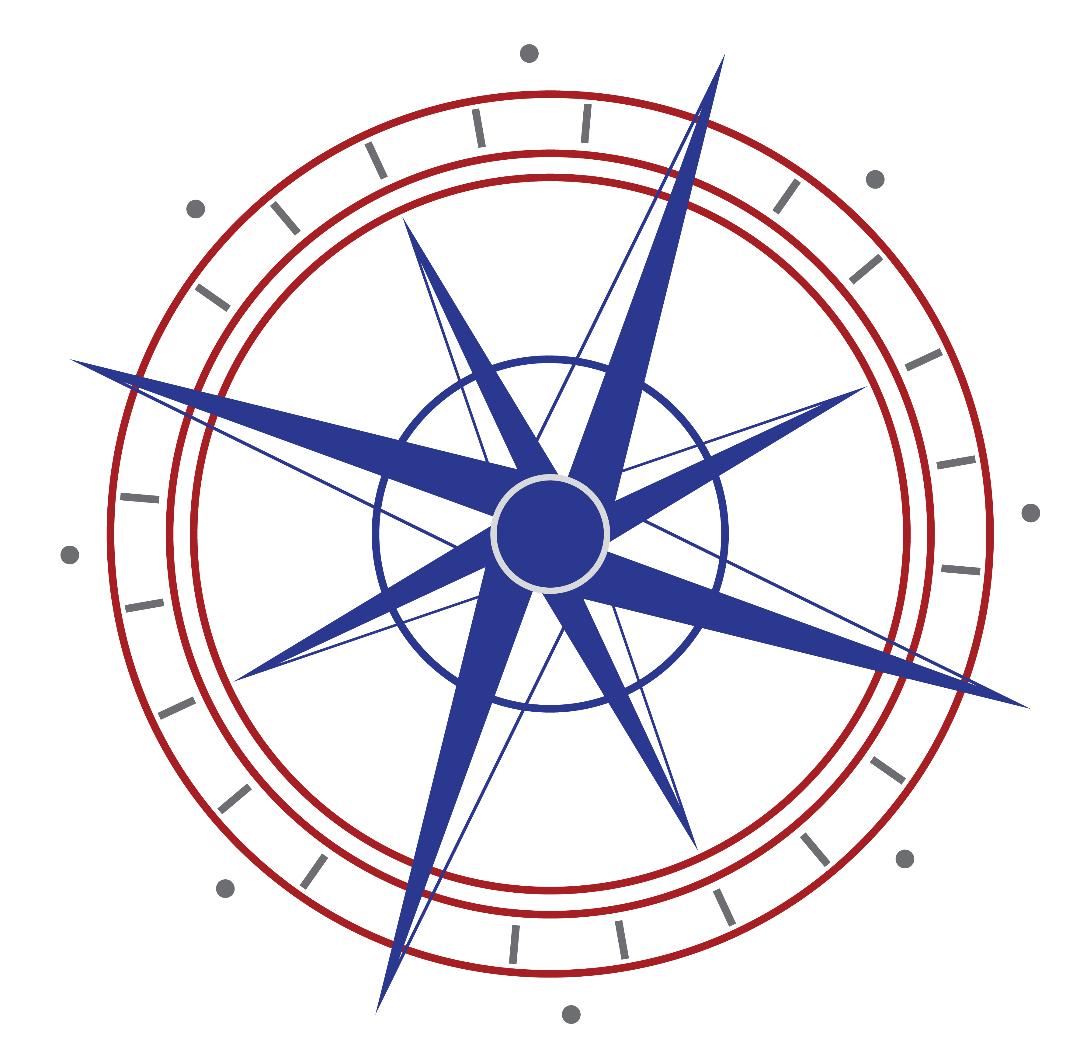 What some first readers said
"Scholarly but accessible, fun and witty. I learned so much—philosophically and practically. No doubt, this book's exuberant and actionable advice will accelerate your journey to bilingualism."
—Ellan Cates-Smith, media coach to Fortune 500 executives
"As one who remains ever eager to improve his ability to communicate in other languages and cultures, I actually recognise myself in many of Steve Leveen's case studies and examples.  Each chapter is valuable and can be read as needed and independently. That said, I actually read the book cover to cover."
—Jack Roepers, multilingual business executive
"There is another perspective that this book gave me—a larger one: to be more open to bilingualism, even though I'm not one myself."
—Loie Williams, Director of Working Opportunities for Women, Project Place
"I can see a lot of people enjoying this book: language lovers, encore experience seekers, teachers, travelers."
 —Anne Kenner, writer and former federal prosecutor turned high school civics teacher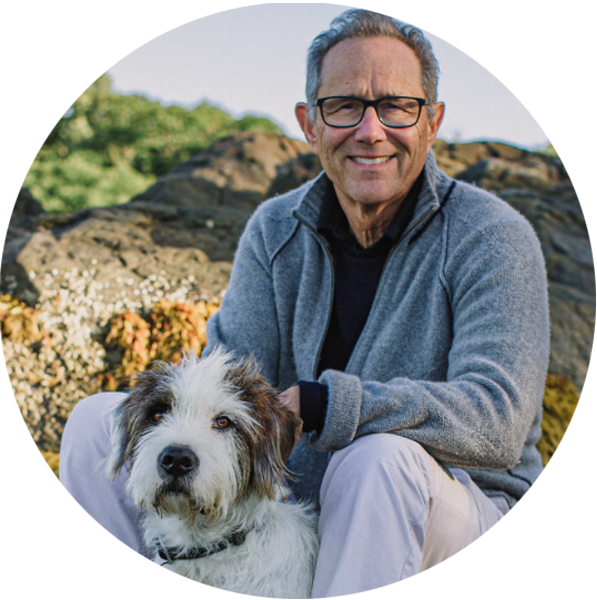 A message from Steve to his readers
No matter what your prior experiences in language learning, even if you think you're inept at languages, even if you had a terrible experience in school, you can adopt a language, become a lifelong bilingual, and experience the joy that comes with entering another world and living a larger life. You can help your loved ones do the same. And you can help America find its voice, both with the English that unites us, and with the hundreds of other languages that help define us.
Becoming bilingual is a journey of a thousand miles that begins with one step. Since you will be walking far, I hope this book will serve as your trusted compass.