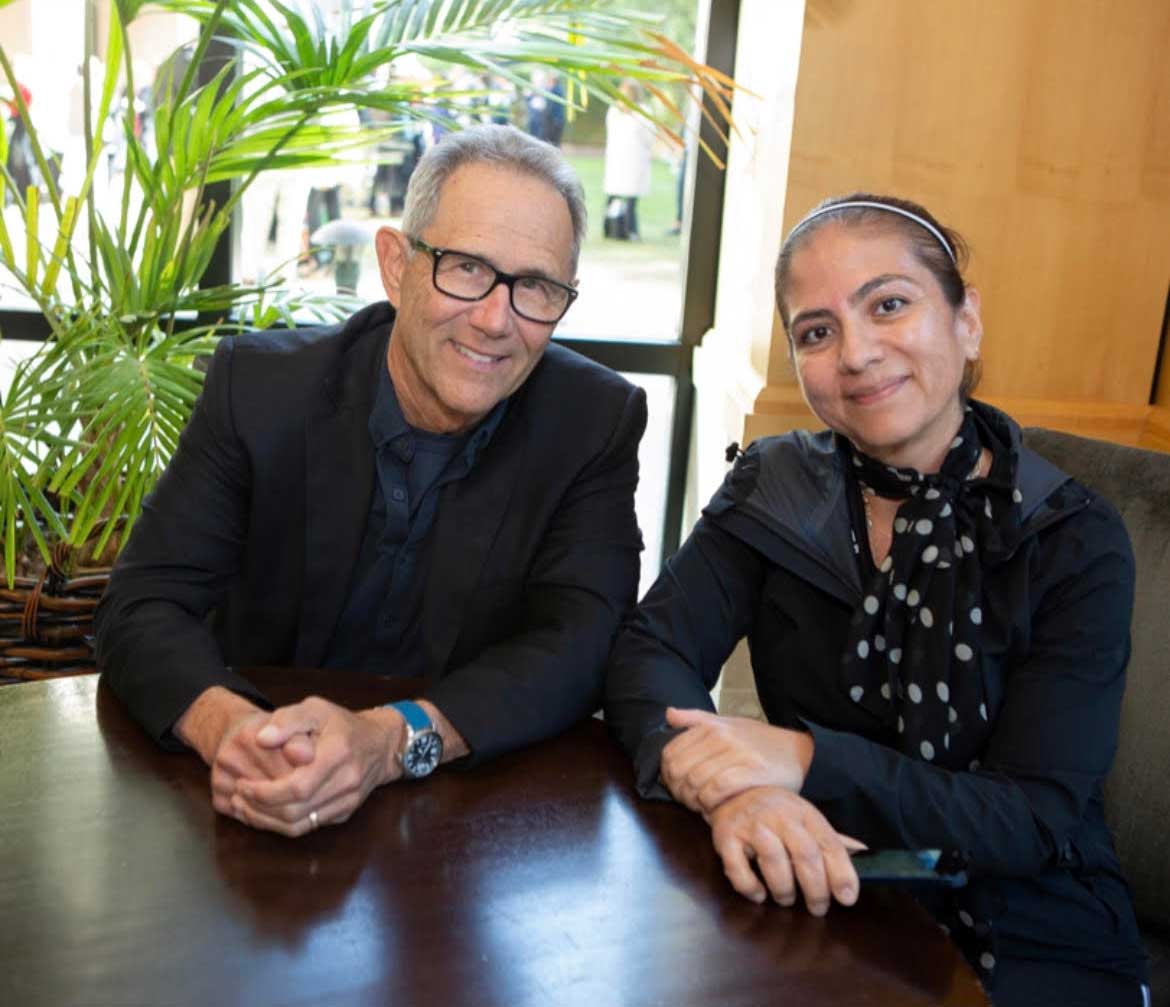 Welcoming Immigrants Through Workplace English
Mary Cardenas and Steve Leveen are huddled—as much as one can huddle on Zoom—over the short questionnaire that Mary wants to prepare for her small business. A trained chef, she plans to prepare and deliver healthy meals to people in the San Francisco Bay Area, where she lives.
Steve, the cofounder and former CEO of a national retail venture, is giving her pointers. "Right now the form says Mary's Kitchen," Steve tells her. "I thought it was going to be Mary's Healthy Kitchen. That's distinctive."
Mary quickly agrees. After all, she's  been able to lower her husband's high blood pressure with her cooking to the point where he no longer needs medication. As she says with her sunny smile, "He can still eat burritos—just my burritos."
Steve then reads aloud one of the questions Mary has written: "'What is the purpose for having food in your home?'" He looks at Mary thoughtfully from beneath the bill of his baseball cap, which sports the emblem of the first flag of Maine, where he's calling in from. (The two meet either virtually or in person, depending on where they are.) "What are you trying to say here?"
At the end of her detailed explanation, Mary sums up: "If they don't have a commitment to themselves, they don't have a commitment to me."
To which Steve suggests: "'Why do you want to order food from Mary's Kitchen?'"
Mary nods, as if to say, "Perfect." Or, in her native tongue: "Perfecto."
Working toward a better workplace
There's more going on here than a coaching session in marketing. Mary–or Maricarmen, as she is called in Spanish–a native Spanish speaker wishing to improve her English, and Steve, a native English speaker committed to helping her, are participating in the Bay Area's new English Together program. Founded by Guadalupe Valdés, a professor emerita of Stanford University's education department, the goal of the nonprofit organization is to equip non-native English speakers with Workplace English.
Each one-to-one partnership of coach and learner is, like Steve and Mary's, customized to the English of the learner's line of work.
READ MORE ABOUT HOW THE ENGLISH TOGETHER PROGRAM WORKS.
More than merely vocabulary, learners work on mastering essential sentences and phrasing—what Guadalupe calls "the whole chunk." In the process, they gain both the English and the confidence to boost themselves out of the low-paying jobs they hold and into the more professional-level work they aspire to.
For Guadalupe, this signals an even greater victory for the learners, the majority of whom in the Bay Area are immigrants from Central America. Their entry-level jobs such as gardeners, cleaners, and food workers render them essentially invisible, especially within the wealthy enclaves of Silicon Valley.  As their English-speaking voices grow stronger, so does their visibility as members of the community.
How monolinguals can support bilinguals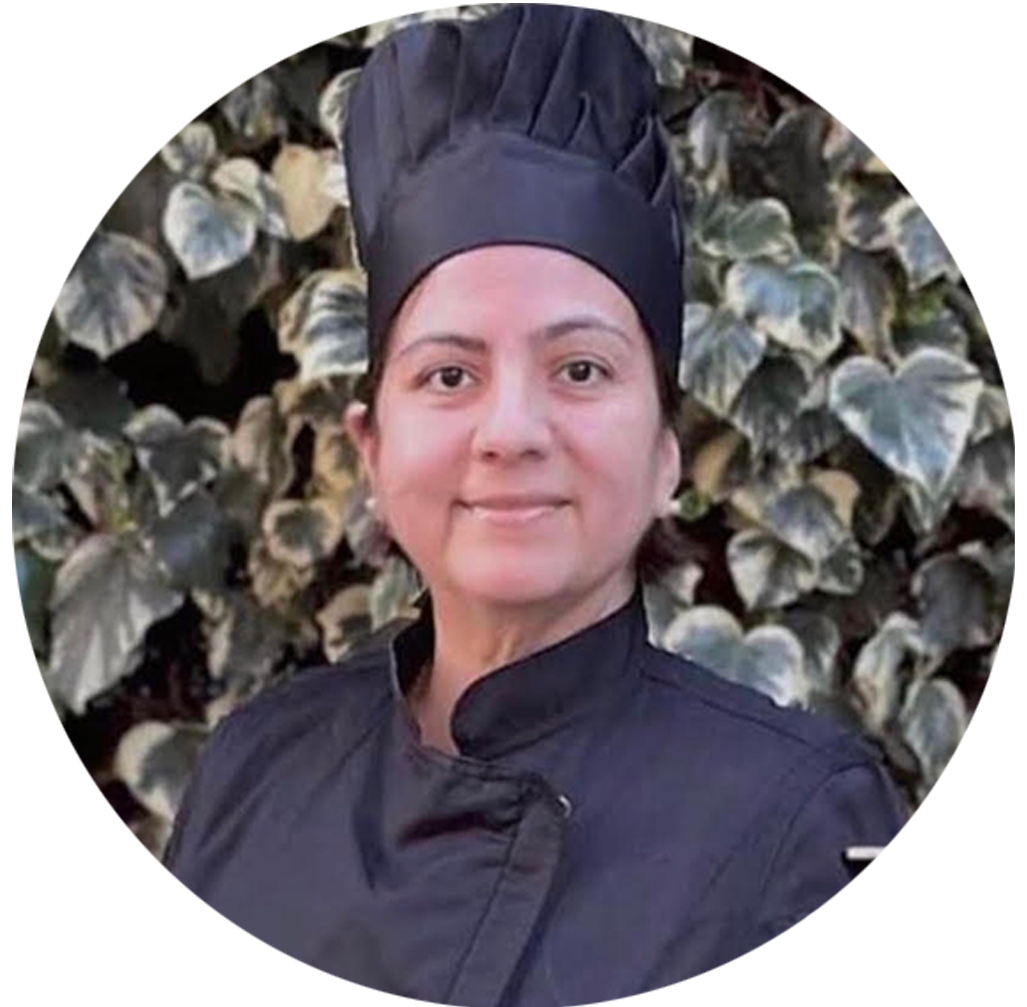 Mary, who immigrated from Mexico, already displays the confidence of the entrepreneur intent on success. Her one-hour weekly sessions with Steve contribute to this. As the two talk only in English, Mary is almost never at a loss for English words, "siblings" among them.
Steve, who went on to found the America the Bilingual Project in 2017 and is becoming bilingual in Spanish, underwent the orientation course that English Together requires of all volunteer coaches. In many ways, he is walking his own talk.
After writing his award-winning book, America's Bilingual Century: How Americans are giving the gift of bilingualism to themselves, their loved ones, and their country, he is continuing with Conversation Corps grants, which support organizations that facilitate conversations between English-speaking volunteers and English language learners.
"Those of us who were born in the US were born with this silver language in our mouths. We have an opportunity to help immigrants to our country polish their English even as they maintain their heritage language," he says. While Steve is conversational in Spanish, he points out that even English monolinguals can be part of Conversation Corps programs. It's a way of supporting bilingualism in America for Americans who are not bilingual.
Camaraderie as fringe benefit
As he and Mary continue to refine her draft of the questionnaire, Steve's ear is attuned to the English Mary is speaking. Occasionally he injects the "to" that English requires before an infinitive—to go, to do—and that Spanish doesn't need, since the "to" is baked into the infinitive: ir, hacer.
Other times he smooths Mary's English into more colloquial ways of expressing the thought. Thus "What is the most delicious food you enjoy?" becomes "What are some of your favorite foods?" (See the final version they produced, at right.)
And, although the focus of their conversation is clearly work-related, there is the same kind of spillover into occasional chit-chat that occurs in many workplaces.
"Is Lunita becoming a mom?" Steve asks Mary at one point.
"She's having her test tomorrow to see if she has puppies in there," Mary replies.
The English term for the test eludes her, at least temporarily. Besides, "ultrasound" is a word for another English Together conversation.
—Mim Harrison