55. Language learning: why tax your brain when there's technology?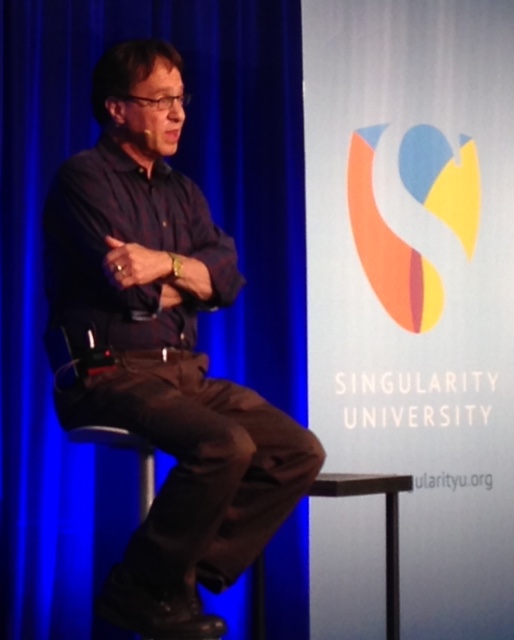 This is our second of two episodes on what technology can and can't do for language learning…and perhaps more important, what technology should and shouldn't do.
Listen as Steve shares the week he spent in Silicon Valley attending the futuristic technology incubator called Singularity University. He had a chance to ask the high priest of language technology, Ray Kurzweil (pictured above), how he sees the role of high tech in language learning. Ray's answer might surprise you.
You'll be listening to the audio version of Chapter 34 of Steve's book, America's Bilingual Century, presented by the award-winning narrator Sean Pratt.
CREDITS
Support for the America the Bilingual project comes from the Levenger Foundation.
Support for our podcast episodes comes from members of the America the Bilingual Project team, including Fernando Hernández and his production house, Esto No Es Radio, who provide sound design and mixing; Mim Harrison, our editorial and brand director; Caroline Doughty, our audio and digital book maven; Carlos Plaza, our creative director; and Karla Hernandez at Daruma Tech, who manages our website.
Meet the entire America the Bilingual team—including our bark-lingual mascot, Chet—here.
Like the music? It's "Quasi Motion" by Kevin Macleod at the start of the episode and then "West in Africa" by John Bartmann.
We invite you to follow America the Bilingual on Facebook, along with the Lead with Languages campaign run by our friends at ACTFL—The American Council on the Teaching of Foreign Languages. And be sure to check out Steve's new book!