68. Amy Chua, the Original Tiger Mom, Has Bilingual Stripes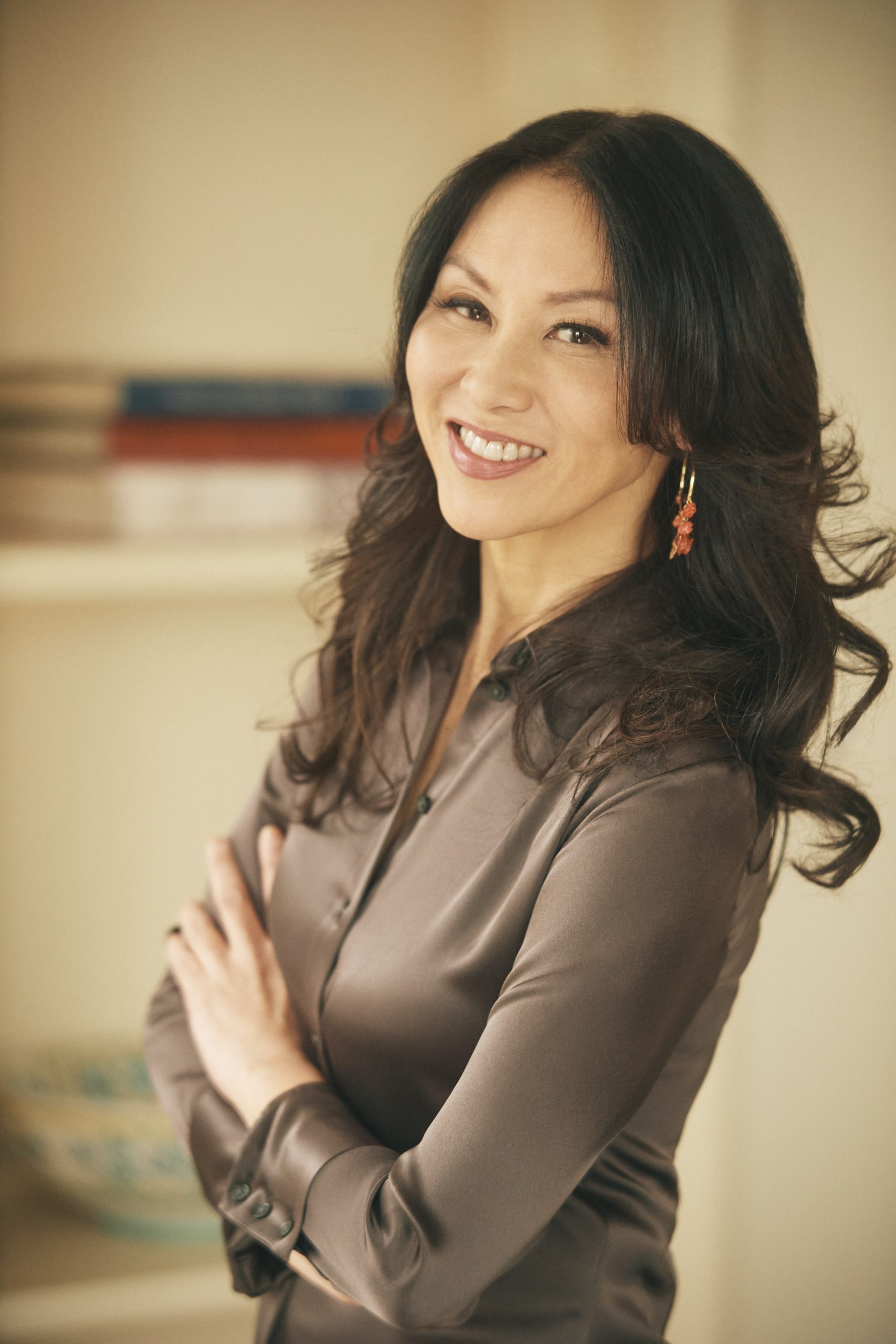 Amy Chua, known to many as Tiger Mom, was determined that her two American-born daughters would grow up as she had: speaking Chinese. How else could they appreciate their heritage?
Amy's parents, who immigrated to the US in the 1960s, inculcated in their children many of the values from their homeland. In some surprising ways that Amy describes in this episode, these same values led Amy to become both a participant in America's democracy and a concerned observer of it.
DISCOVERING HOW 'BILINGUALISM' AND 'AMERICAN' CAN CONNECT
As an author, Amy is best known for her Battle Hymn of the Tiger Mother, the international bestseller that has become a parenting meme. But her five other books are very different from this one, which, as you'll hear in this episode, Amy wrote when her own parenting was in a state of whipsaw.
Four of the books are the kind of deeply researched, thoughtful treatises on societal phenomena that you would expect from a Yale law professor, Amy's career path for the past 20-odd years. She and Steve have their own thoughtful discussions on the two most recent ones in this episode: The Triple Package and Political Tribes.
The Triple Package, which Amy wrote with her husband and fellow Yale law professor, Jed Rubenfeld, argues that most American immigrants possess three traits that fire their success. (Spoiler alert: Steve Jobs has a cameo.) Political Tribes offers a way out of the tribalism that is polarizing the US.
In the course of their conversation, she and Steve explore new common ground they are establishing. It's hardly a spoiler alert to say that it revolves around American bilingualism.
AND NOW, A BOOK OF A DIFFERENT STRIPE
As for that fifth book of Amy's: it's proof that sometimes, a tiger does change its stripes. Called The Golden Gate, it's Amy's first foray into fiction, and it's hardly a timid leap. The book is a whodunit, murder-mystery thriller. Amy promises "lots of twists and turns"—and a bilingual hero.
READ THE TRANSCRIPT
LIKE OUR PODCAST? BE AN AMBASSADOR FOR AMERICAN BILINGUALISM!
Please share this episode where you socialize, or be a reviewer on Spotify or Apple Podcasts. You'll be part of a blossoming bilingual America, where English unites us and our other languages strengthen us.
CREDITS
Thanks to members of the America the Bilingual Project team for this episode: Fernando Hernández and his production house in Guadalajara, Mexico Esto No Es Radio, which provides sound design and mixing; Mim Harrison, editorial and brand director of the America the Bilingual Project, who wrote and directed this episode; and Karla Hernandez at Daruma Tech, who manages our website.
Music artists and selections, in order of listening: HoliznaCC0, Dream Pop; Loyalty Freak Music, Friend to Friend; Kevin MacLeod, Quasi Motion; Loyalty Freak Music, Shoepop; Pictures of the Floating World, Nomadic; Loyalty Freak Music, One Cool Minute; TRG Banks, Horse ride 2; Soft and Furious, Superconnected sleep; and John Bartmann,  Secret Agent Rock.
Meet the entire America the Bilingual team—including our bark-lingual mascot, Chet—here.
We welcome your comments on this episode page and on Facebook.
Be sure to check out our Book page to see to see why the Pulitzer Prize-winning historian David Kennedy calls America's Bilingual Century "timely, smart, and refreshingly practical."