65. How Dario Wolos Turned a Taco into Tacombi. (The secret sauce: a love of language, culture, and family)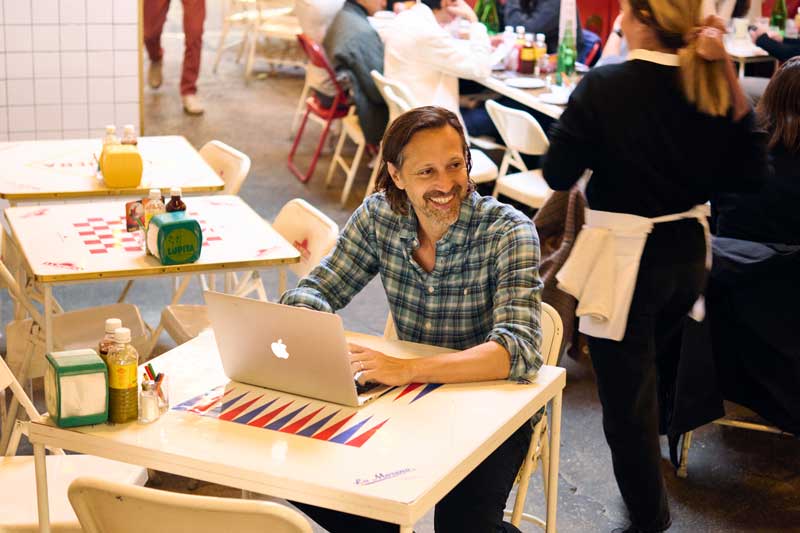 When you wrap your appetite around a Tacombi taco, here's what you'll taste:
Tradition
Culture
Family
Authenticity
And possibly the best taco you've ever had.
In this episode, Tacombi founder Dario Wolos shares his journey as an entrepreneur who is building a brand that honors the food, culture, and family values of the Mexico that have been part of his life from childhood.
Language as lodestar
As a youngster, Dario was shaped by three different places: New York's Finger Lakes region, where he was born to émigré parents; Monterrey, Mexico, his mother's home and later his family's; and Toronto, Canada, where Dario boarded for high school.
Always the pull for Dario was to Mexico.
He entered Cornell as an economics student but soon took a major detour into Spanish literature. "It allowed me to study all these interesting writers from across Latin America and Spain," Dario says. "And it started opening up this window." A window into something larger than a degree in economics.
His subsequent journey took him from Mexico City to Playa del Carmen, driving an old Volkswagen bus—a combi in Mexico—that he had retrofitted into a kitchen. When Dario started offering tacos out of his combi, Tacombi was born.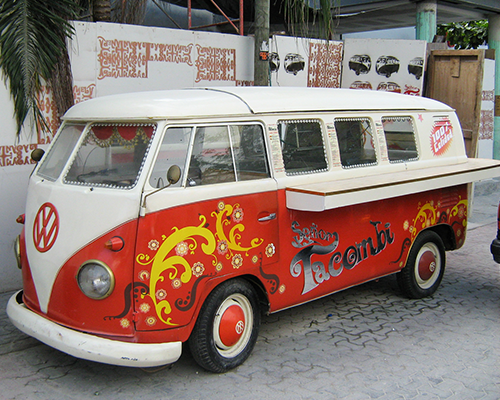 Then Dario headed north, to the US, to start opening Tacombi restaurants in New York and Miami. And these locales are, indeed, just the start.
But Tacombi has a lot more than just authentic Mexican food on the menu.
"Tacombi's story is so intertwined with the culture and the traditions and the diversity of Mexico," Dario says. "Being able to speak Spanish, to connect with the people who have these recipes that are these traditions, has been an essential part of building Tacombi."
Come listen to the journey of this American bilingual entrepreneur, and hear how languages have been his lodestar.
LIKE OUR PODCAST? BE AN AMBASSADOR FOR AMERICAN BILINGUALISM!
Please share this episode where you socialize, or be a reviewer on Spotify or Apple Podcasts. You'll be part of a blossoming bilingual America, where English unites us and our other languages strengthen us.
DO BILINGUAL MINDS THINK ALIKE?
In this episode, you'll hear Dario talk about how, as a Spanish-English bilingual, he uses each language in different facets of his life. The Peruvian American Natalia Sylvester, an award-winning novelist who is also a Spanish-English bilingual, does much the same. When she is writing, she summons each language for different aspects of her storytelling. Both use the two languages to speak to their strengths. Hear our conversation with Natalia in Episode 62.
CREDITS
Thanks to members of the America the Bilingual Project team for this episode: Fernando Hernández and his Mexican production house Esto No Es Radio, which provides sound design and mixing; Mim Harrison, editorial and brand director of the America the Bilingual Project who wrote and directed this episode; and Karla Hernandez at Daruma Tech, who manages our website.
Music artists and selections, in order of listening: Broke for Free, Something Elated; Kevin Macleod, Quasi motion; Monplaisir; Juanitos, Funkula; John Bartmann, Umlungu; and Broke for Free, Something Elated.
Meet the entire America the Bilingual team—including our bark-lingual mascot, Chet—here.
We welcome your comments here, on Facebook or on Twitter.
Be sure to check out our Book page to see to see why Duolingo cofounder Luis von Ahn says that "Steve's book can help language learners get over their shyness and succeed on their own bilingual journeys."