42. North Carolina: A Dual-Language Success Story
In 2005, North Carolina had seven dual-language schools; in 2018, there were 140. A 2018 graduating class at one of these dual-language high schools had two valedictorians—one a native Spanish speaker and the other a native English speaker, both now fluent in the other's native tongue.
How did North Carolina do it? Can their success be replicated? And are the number of dual-language schools outpacing the number of bilingual teachers needed for them?
In Episode 42 of America the Bilingual, host Steve Leveen talks to six high-ranking educators on how it's not just basketball and a famous Research Triangle anymore where North Carolina is a powerhouse. It's also dual-language education.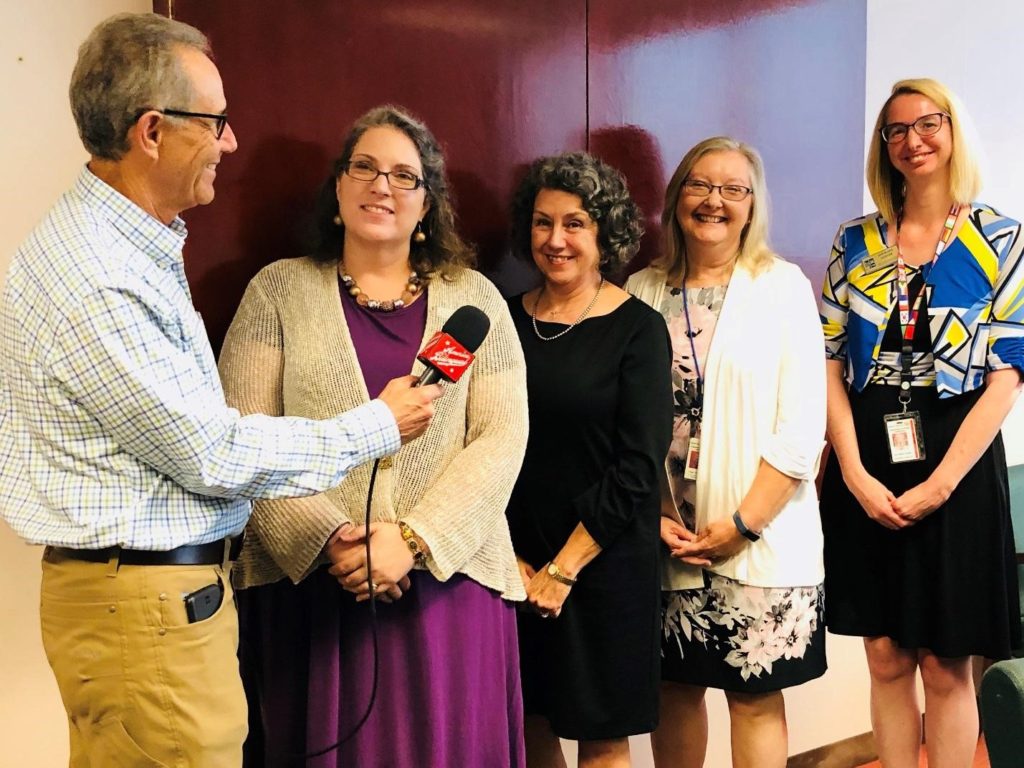 The Powerhouse Panel with Steve. L-R: Ivanna Anderson, Tricia Willoughby, Helga
Fasciano and Ann Marie Gunter.
Putting the power where it's most effective
"In North Carolina, we're very focused on making sure we empower all of our language communities, all of our heritage communities, and all the ways in which language can be learned and acquired."
That's one of the many insights that the group of women now affectionately known in America the Bilingual as the Powerhouse Panel shared with Steve this past summer. Steve met with them in the State Education Building in Raleigh, North Carolina's capital.
The Powerhouse Panel included Ivanna Anderson, ESL Consultant; Tricia Willoughby, State Board Member at Large, member of the SBE Global Education Task Force and co-chair of the SBE Special Committee on Global Education; Helga Fasciano, Special Assistant for Global Education; and Ann Marie Gunter, World Languages Consultant.
They described three important steps that the visionary leadership behind dual-language schools took:
Decentralized decision-making. The state allowed all 115 school districts to decide for themselves which languages they would offer. It's how Cherokee came to be offered, as we reported in Episode 30.
Early education. They started their dual-language programs in the elementary schools, where students most easily acquire languages.
Inclusive interpretation of biliteracy. They broadly embraced the Seal of Biliteracy program, which we reported on in Episode 15. The level of inclusiveness they demonstrated here is one of the hallmarks of their state's success. Naturally, students were eligible for the seal if they had done well in their dual-language school. But they were also eligible if they had studied abroad, or—most significantly for children of newly-immigrated families—if they were fluent in the family's heritage language that they spoke at home.
Dual languages, multiple benefits
North Carolina has been able to track the ways that dual-language programs help students beyond the obvious bilingual benefit.
"We know that higher academic achievement, and higher scores on standardized tests and reading and math result from students being in a second language program, whatever that program is," said a member of the Powerhouse Panel. "Creativity, divergent thinking, problem-solving skills: all of those things increase and become better if you have studied a second language."
In case you think it can't get much better than that in terms of benefits—well, actually, it can. Dual-language education can also produce empathetic individuals who will be better at understanding the larger world they'll live in. The Powerhouse Panel again:
"This isn't just about world languages. This is about immersion into cultures and understanding of people in deep and significant ways."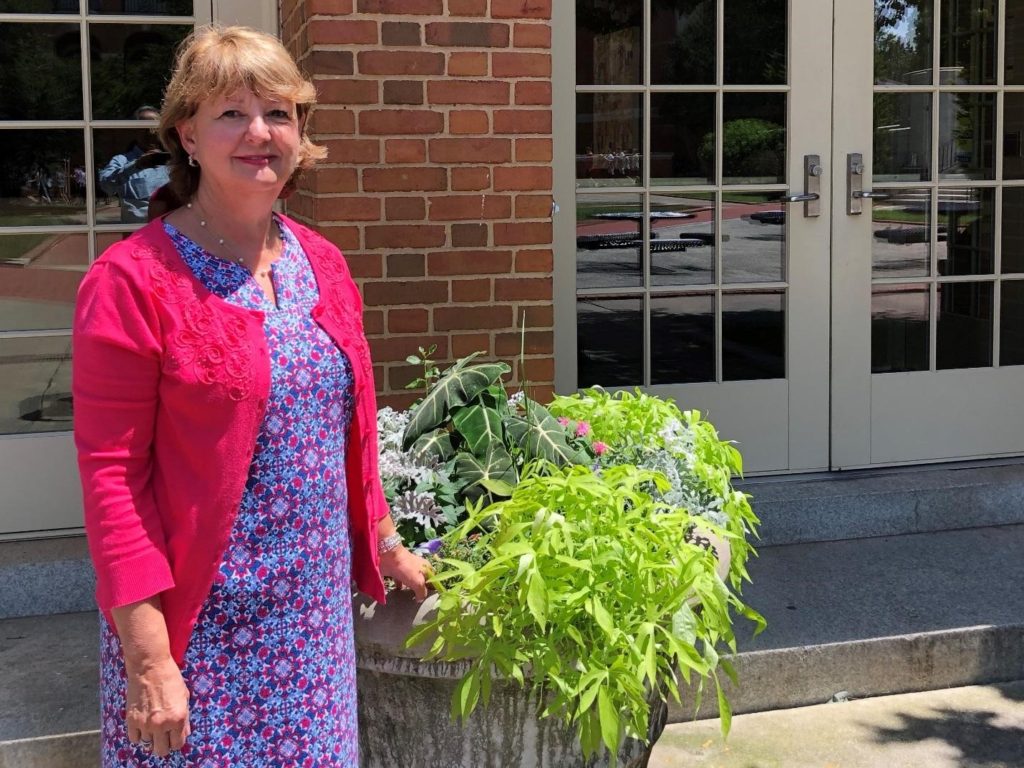 Mary Lynn Redmond at Wake Forest University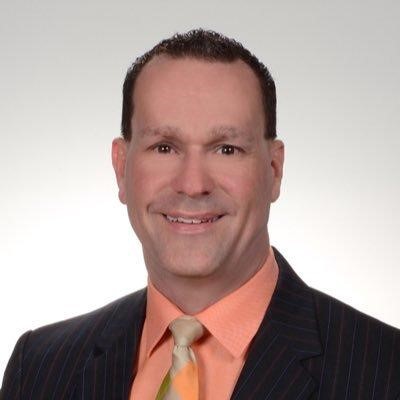 Ken Stewart
Needed: Mas teachers
Can North Carolina's success be replicated in other states? One challenge may be the same issue that some in North Carolina see looming on the horizon: the need for more teachers who can teach in dual-language schools.
Steve met with two former board members of ACTFL —Ken Stewart, the former department chair for languages at Chapel Hill High School in North Carolina, and Mary Lynn Redmond, a retired language professor at Wake Forest University—who are working on ways to avert such a teacher shortage.
One way, they say, may be to tap into the talent of the students now starting to graduate from North Carolina's dual-language high schools.
Whatever the answer—or answers—at America the Bilingual, we're betting that North Carolina will figure it out. They've come too far not to. All of the educators that Steve spoke with are emphatic that the state's dual-language odyssey must continue, starting with their youngest students. As Ken says:
"The earlier we start, we can see cognitive benefits in addition to linguistic benefits, the capacity to think critically and be better problem solvers, to see the world through a different lens and have multiple perspectives."
Credits
The America the Bilingual podcast is part of the Lead with Languages campaign of ACTFL—The American Council on the Teaching of Foreign Languages.
This episode was written by Mim Harrison, the editorial and brand director of the America the Bilingual project, and edited by Fernando Hernández, who also does the sound design and mixing. Steve Leveen is the executive producer and host. The associate producer is Beckie Rankin, who studied at Wake Forest with Mary Lynn Redmond. The team at Daruma Tech powers our website. Our Social Media Maestro is Caroline Doughty. Graphic arts are created by Carlos Plaza Design Studio. Meet the America the Bilingual team—including our bark-lingual mascot, Chet—here.
Support for the America the Bilingual project comes from the Levenger Foundation.
Music in this episode, "Quasi Motion" by Kevin MacLeod, was used with a Creative Commons Attribution License. Our thanks to Epidemic Sound for helping us make beautiful music together.
Let us know what you think
If you like this episode, please share with a friend and subscribe on iTunes, or wherever you listen to podcasts. And let us know what you think: leave a comment on our Facebook page about this episode, or on any other thoughts you have about bilingualism in America. We love hearing from our listeners!